Hunt 31 Alberta Peace River Deer Combos, Moose, Bear and Wolf
This outfitter offers a first rate operation out of the famous Peace River region. These are high success trophy hunts for big Whitetails, Mule deer, Canadian Moose, Black bear and Wolves.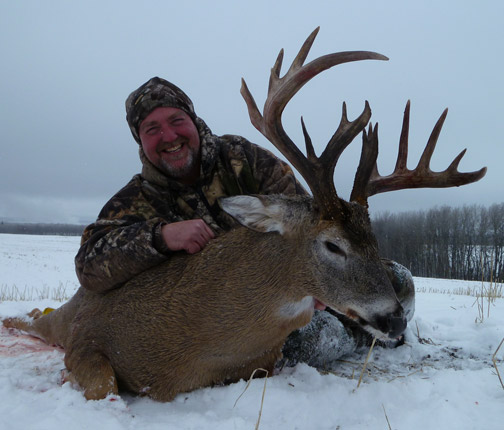 Hunters are housed in a nice lodge. You can either fly to Edmonton and rent a car, charter to Peace River or fly to Grande Prairie. Hunts take place in the spring and fall for black bears and the big game season runs from September through November.

On my own hunt here I saw more trophy free range whitetails than I had even seen elsewhere. This is a hunt where a 160 or better buck is highly probable. They scout throughout the year and employ many of the local landowners as guides.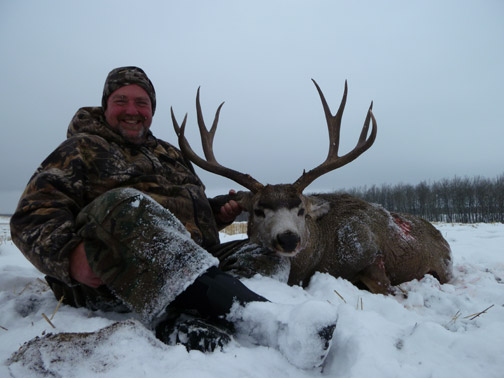 Most of the land holdings are private and I saw little local hunting pressure. The mule deer quality was outstanding and the moose hunting was as well. Moose average around 38-42 inches. Archers and rifle hunters are welcome. Among outfitters I rank them as Good, Great and Elite. This is an Elite outfitter in every sense of the word.

I highly recommend this venue. *Wolves are included and you should definitely have a tag with you.

 This is not an inexpensive hunt by any stretch. The moose hunting is relatively easy if you are not one to enjoy horse pack trips and tents. 
Hunt Prices:

Hunts are 9 days 1x1 or 2x1:

Moose $6500 1x1, $5500 2x1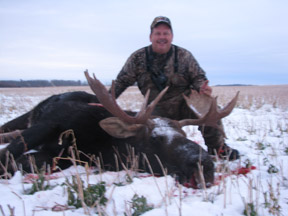 Whitetail $7500

Mule deer $8000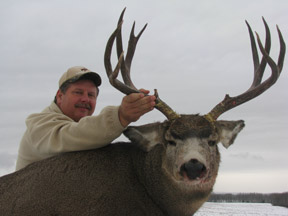 Deer Combination hunts and multi-year contract hunts can be arranged, please inquire

Bears $4000 Spring or Fall
Elk $6500 (2 allocations only)