Hunt 30 Desert Big Horn Sheep, Mule deer and More on Private Land

Hunt 25,000 contiguous exclusive private acres in Sonora, Mexico managed for Desert Bighorn sheep and Trophy Mule deer. This estate type hunt offers an alternative to lengthy and time consuming draw hunts and lower pricing options, especially for Desert Bighorn Sheep.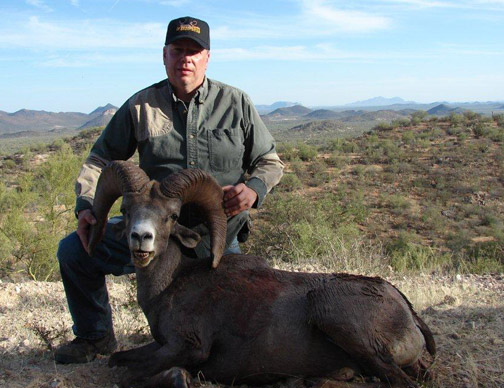 All hunts are based from a nice lodge equipped with TV, Wi-Fi and other modern amenities. Hunts are fully guided and conducted by various methods to include stalking, blinds and high rack trucks. Hunters are picked up in Hermosillo at the airport and taken to the ranch about 1 hour away. No more than a group of 4-6 people can hunt the ranch during any time period.
On this ranch you will find outstanding trophy quality and opportunity to be successful. They have a ranch biologist employed to assist the ranch in attaining their management goals. For those of you looking for a first class operation, this is it.

All trophies will be prepared to take home including CITES permits for applicable species. Firearms permits, hunting licenses and all fees except, trips and travel expenses are included in the packages listed below.

Clearly, this is a place that stands out among the crowd and is highly recommended. Archery and Rifle hunters are welcome here.
Hunt Prices:
Trophy Desert Bighorn Hunts 6 days 1x1 $30,000 complete package/Management rams to 160 inquire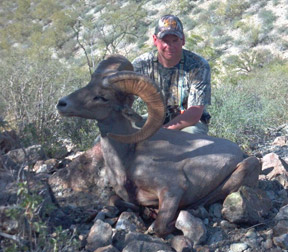 Trophy Mule deer Gold Medal $18,000 180 to 200 inches/ 200 plus $20,000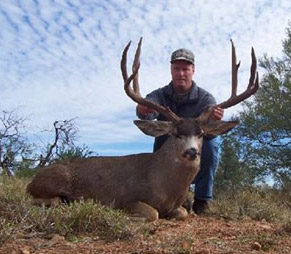 Trophy Mule deer Silver Medal $9000, up to 180/ Bronze Medal $5000 atypical up to 170

Coues deer, 2 per season $3500/Javelina add on $500