Hunt 28 Southwest US, Sonora & Kansas (Coues, Mule deer, Whitetail, Elk & More)
This young upstart outfitter has been making a solid name for himself in the hunting community. Based in Arizona he offers excellent hunts for Arizona archery and rifle big game, Sonora Mexico Coues deer& Mule deer, New Mexico landowner Elk and Kansas archery whitetails.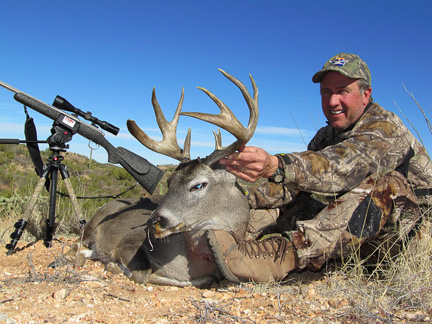 With the exception of the Arizona hunts, all other guided hunts are on private leases. The Sonora Mexico lease is well over 100,000 acres alone.

What is great about this Tucson, Arizona based outfitter is he actually takes you across the border to Sonora for Coues, Mule deer and Goulds turkey. He runs an organized operation with an emphasis on quality big game hunting. All hunts are either 1x1 or 2x1 and include meals and lodging.

This outfitter has something for everyone, with plans to offer even more in the future. There are a lot of pluses to booking with an outfit such as this. We are glad to have him on board and to be offering his hunts to you.    
Hunt Prices:
Sonora Coues Hunts: $4750, includes transport across the border from Tucson

Sonora Mule deer hunts: Inquire, limited permits
Arizona early and late season archery deer: $3650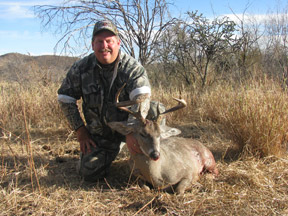 Arizona Elk: $5500 1x1

New Mexico private land Elk: $8000

Kansas Archery Whitetail $3750 Draw deadline April 26th